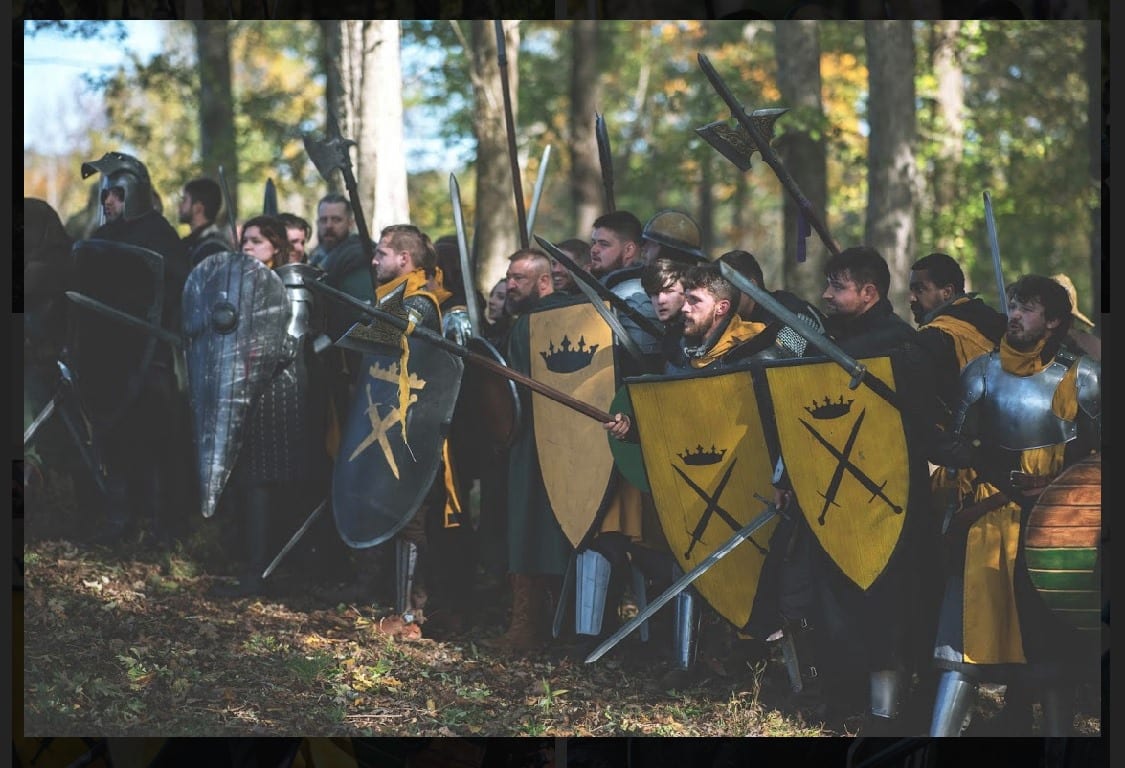 An Amazing Larp Gallery To Start Your Week
It's that time of year again when the weather is just right for larping. (Depending on where you are in the world, of course!) There is just something about fall that seems so appealing for live action roleplay. A crisp breeze and beautiful colored landscapes set such a mood, as if something in the air calls for adventure. We'd like to share with you an amazing larp gallery that will hopefully inspire you to get out and enjoy the weather in your gear! Fall won't last forever, so suit up and venture forth!
For those of you who have some time off this week for the holiday, we hope you can get out into nature and exercise your imagination. It tends to be an easier task when you have a group of friends playing the game together, but the only thing you really need to larp is your mind. Slay a dragon in your backyard! Launch spears from your apartment balcony and defend your castle! Enjoy the little moments and don't be afraid to imagine. It's not just for children, you know.
We hope you found some inspiration from those awesome photos. We hope you felt warm fuzzy feelings inside, knowing that you're not the only one who yearns for adventure. Larping will not fade away despite the state of the world! Help us keep the community inspired by sharing your larp experiences. If you have pictures you'd like to show off, don't hesitate to reach out and send your photos our way. You can email us here, or comment down below for a chance to be featured in the next larp gallery. We are more than excited to share cool photos and stories that come from the larp community!
Don't forget to send us your larp glamour shots for a chance to be featured on our blog! Happy larping!