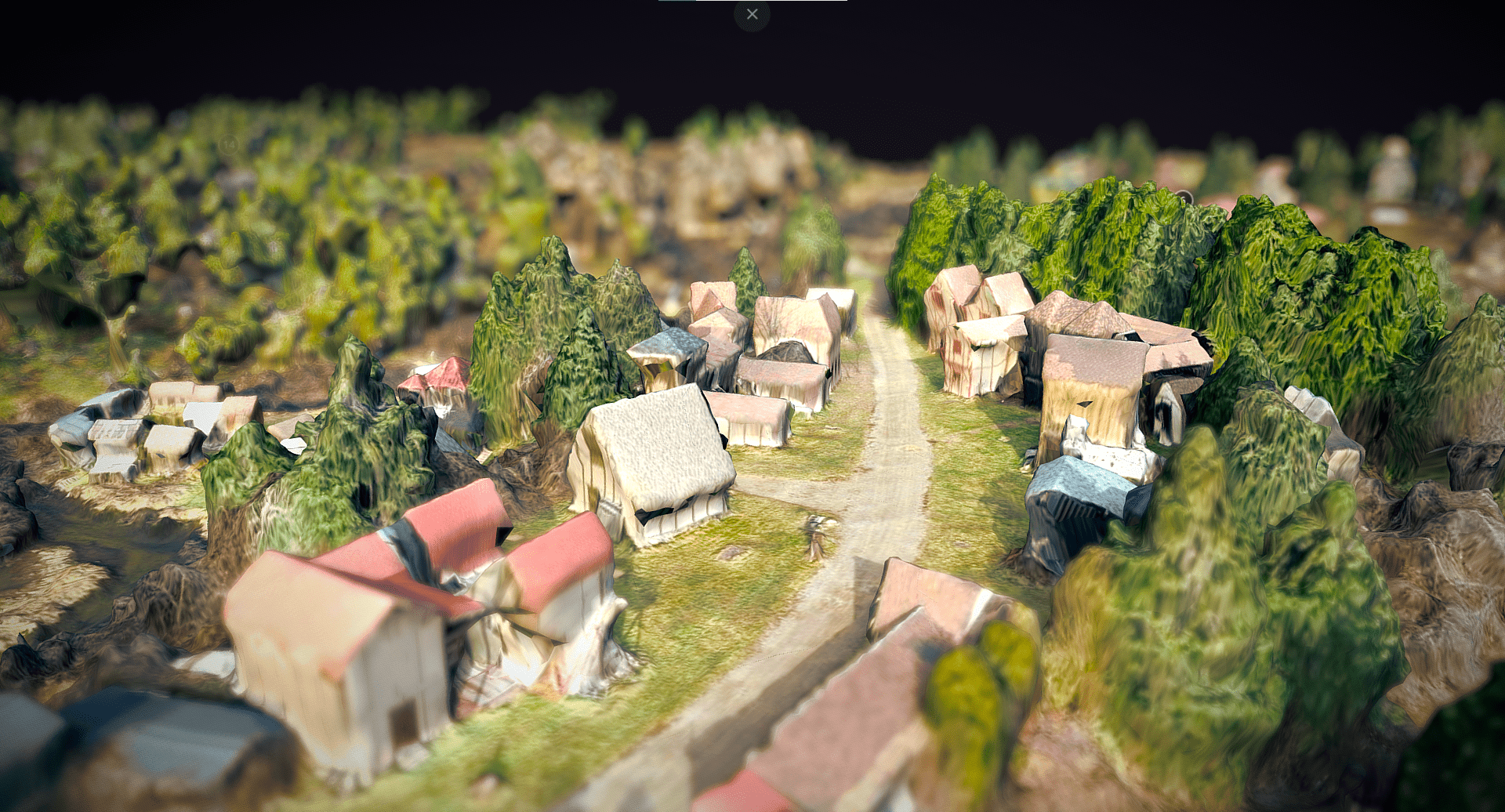 Explore The Bicolline Larp Grounds Like Never Before
A Whole Old World
A fellow larp enthusiast, Jerome Duford, has created a 3D model of the Bicolline larp grounds, and it's incredible. If you have had the good fortune of attending Bicolline, you'll certainly recognize roads, battlegrounds, and buildings while exploring the 3D model. For those who haven't had the opportunity to go, the model is a really cool way to see the grounds without actually having to travel!
The Bicolline larp grounds span a massive 350 acres. This allows for enough space to include lodging, towns, fields for battle, non-decorum camping, and wooded areas where mysterious things are said to happen. You can look at most of the grounds in the 3D model, save a few acres of woodland. Once the model is loaded in your browser, you'll have the controls to explore every nook and cranny.
A really neat feature of the model is the annotations the creator has added. There are several things to click on in the model, each with a short description. These annotations highlight points of interest around the Bicolline larp grounds. For anyone who is planning on going to Bicolline for the first time, this is a wonderful tool to familiarize yourself with the layout.
A Bicolline Larp Game Changer
With the ability to view the Bicolline grounds both from an overview and a detailed perspective, planning is on a whole new level. Imagine using a 3D model when laying out a questline or battle tactics! I don't know about you, but that just gets me excited. I certainly hope this inspires other larpers to create models of their favorite larps.
What Are You Waiting For?!
If you're itching to dive into the Bicolline larp grounds and get to exploring, check out the link below! I hope you get lost in the world of Bicolline, and start planning your next adventure.